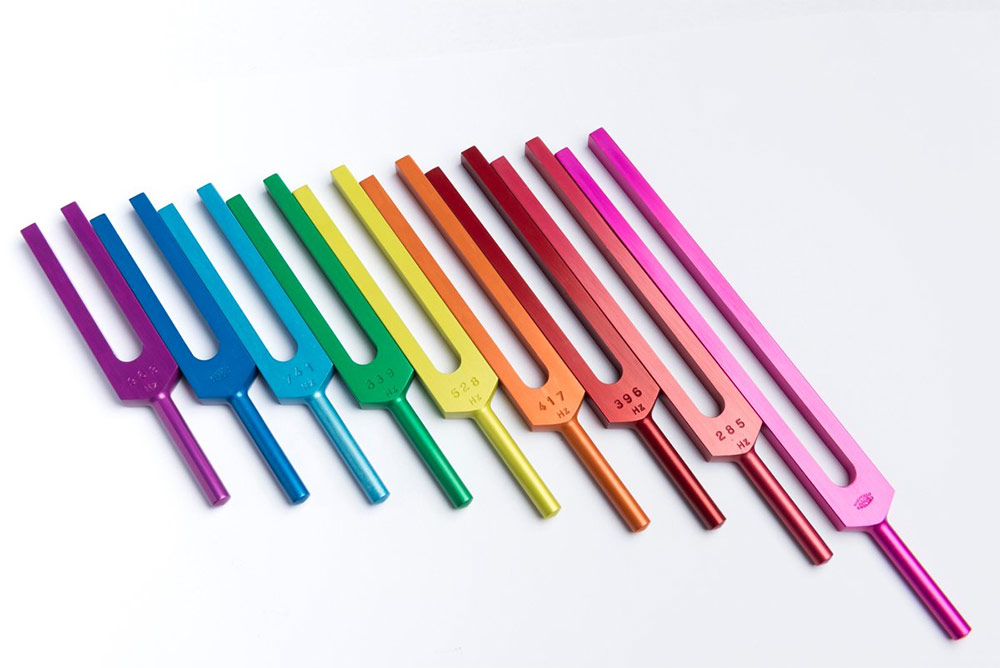 Sound Therapy
Physical / Emotional / Chakra healing and deep relaxation through a distinct goal-oriented application of specific vibrational frequencies:
174 Hz: For the relief of pain and stress
285 Hz: Heals tissues and organs
UT 396 Hz: Eliminates fear
RE 417 Hz: Wipes out negativity
MI 528 Hz: MIRACLE TONE & Repairs DNA
FA 639 Hz: Brings Love
SOL 741 Hz: Detoxifies cells
852 Hz: Awakens intuition
963 Hz: Connects to Higher Self
Tools:
Tibetan singing bowls
Sacred solfeggio tuning forks
Calming (meditation) music in one of the 9 frequencies of the sacred solfeggio
"Just lay down, close your eyes, and allow these sound vibrations to heal and relax you."
Frequently Asked Questions
This therapy is very accessible and it is suitable for everyone – even for those who never tried anything like it before.
1. Relaxation and lasting inner peace
2. Releasing stress and anxiety
3. Health matters
4. Healing from grief
5. Exploring the transformative capacity of acceptance
6. Recovery from narcissistic abuse
7. (Re)discovering the tremendous power within you
8. Conscious manifestation of a wish
9. Experiencing the joy of simply Being
All WellBeing Coaching sessions are in English, Dutch or Serbo-Croatian language, but the essential benefits of each of these therapeutic methods go beyond words – or level of language proficiency. It is just as useful for those who have a limited vocabulary in any of those languages.
All individual or group sessions last 60 minutes. The sessions take place at the company location in Old Hersonissos, as well as in the beautiful tranquil nature of Crete, or at your (vacation) residence / lodging. Additional transportation costs may apply.
Online therapy sessions via Skype are also available.