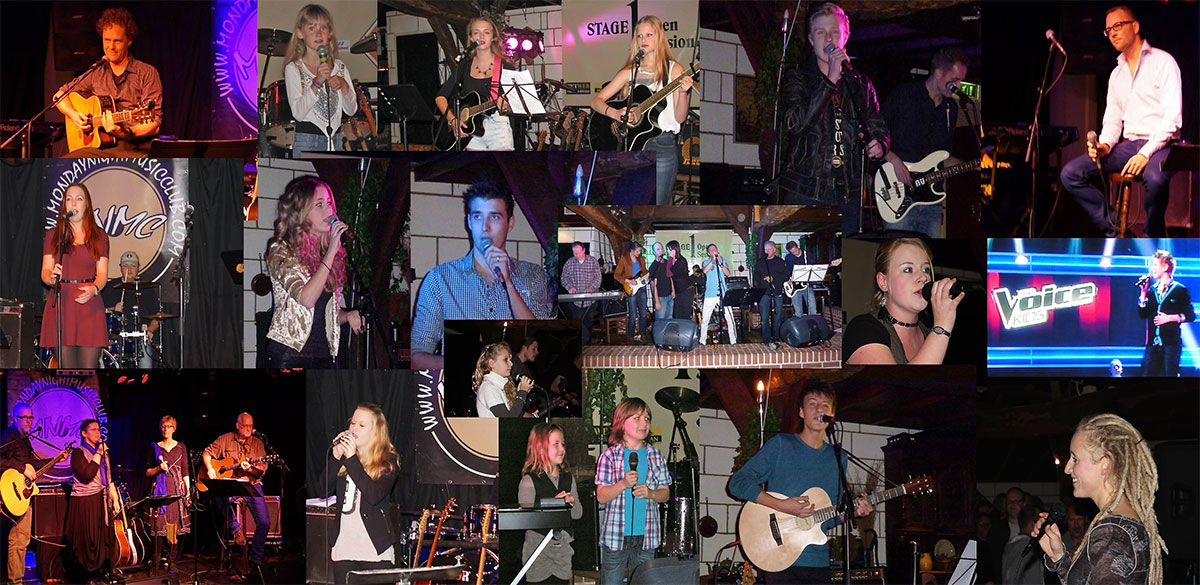 Online Zanglessen
Verbeter je vocale vaardigheden terwijl je je favoriete liedjes leert zingen! Deze coachingsessies worden op maat gegeven, en zijn geschikt voor alle leeftijden en alle stadia van muzikale ontwikkeling. Alle muziekstijlen zijn welkom! De coach Vinni Simonovic is een conservatorium gediplomeerd zangdocent, met meer dan 20 jaar ervaring in het coachen van enorme aantallen zangstudenten wereldwijd, van wie sommigen internationaal succes en erkenning hebben behaald (bekijk de YouTube-link).
Waarom zijn dit de juiste lessen voor jou?
Je bent klaar om je eigen authentieke stem te ontdekken
Je wilt je vocale capaciteit uitbreiden
Je wilt de conditie van je stem verbeteren
Je ervaart een blokkade als het gaat om jezelf uiten
Je bent klaar om je creativiteit te verkennen
Je vindt het heerlijk om te zingen!
Wat ga je leren?
Adembeheersing
Identificeren en uitbreiden van je stembereik
Zuiverheid
Resonantie & vibrato
Vocale dynamiek
Het ontdekken van je eigen authentieke geluid
Eigen liedjes leren schrijven
Improvisatie
Je zelfvertrouwen vergroten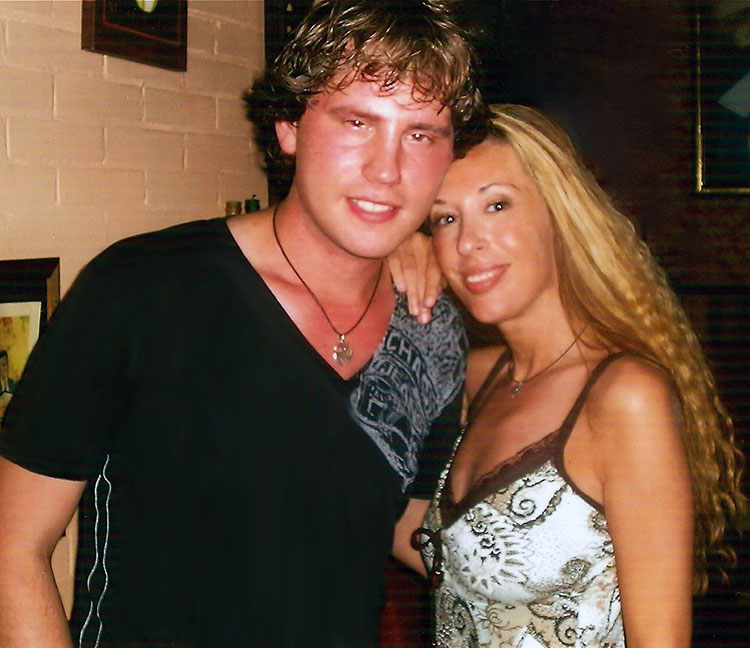 Vocal coach Vinozita (Vinni) Simonovic with her student Bouke Scholten.
TIJDELIJKE AANBIEDING!
Boek 12 online lessen, krijg 2 online lessen GRATIS!
Losse les:
30 minuten t.w.v. €35 – nu voor €25!
60 minuten t.w.v. €55 – nu voor €45!
Voordeelbundel:
12 x 30 minuten t.w.v. €420 – nu voor €250!
12 x 60 minuten t.w.v. €660 – nu voor €450!
(Alle prijzen zijn inclusief BTW/VAT)
Beperkt aantal plekken beschikbaar! Reserveer snel!
Singing Lessons
Improve your vocal skills while learning to sing your favorite songs! These coaching sessions are fun, informative, and suitable for all ages and all stages of musical development. All music styles are welcome. The coach has over 20 years of experience in coaching immense numbers of vocal students worldwide, some of whom have achieved international success and recognition (check out the YouTube link).
Singing lessons are available in Dutch and English.
Why these might be the right lessons for you..
You are ready to discover your own authentic voice
You are ready to try something new, fun & deeply meaningful
You are ready to explore your creativity
You want to expand your vocal capacity
You are experiencing a block when it comes to expressing yourself
You are on a journey of self-discovery & personal development
What will you learn?
Releasing Fear of Judgment Techniques
Pitch Control
Resonance & Vibrato
Vocal Dynamics
Breath Control
Identify Your Vocal Range
Soft Guidance into Improvisation
Discover your Own Authentic Sound
Enhance Your Creativity
Singing is joy!
TEMPORARY OFFER!
Book 12 live online lessons, get 2 live online lessons for FREE!
One Lesson:
30 minutes, from €35 now for €25!
60 minutes, from €55 now for €45!
Lesson Bundles:
12 x 30 minutes, from €420 now for €250!
12 x 60 minutes, from €660 now for €450!
(All prices include VAT/BTW)
Limited number of spots available! Reserve yours now!
Frequently Asked Questions
This is very accessible, and it is suitable for everyone – even for those who never tried anything like it before.
1. Relaxation and lasting inner peace
2. Releasing stress and anxiety
3. Health matters
4. Healing from grief
5. Exploring the transformative capacity of acceptance
6. Recovery from narcissistic abuse
7. (Re)discovering the tremendous power within you
8. Conscious manifestation of a wish
9. Experiencing the joy of simply Being
All WellBeing Coaching sessions are in English, Dutch or Serbo-Croat-Bosnian language. Individual or group sessions last 30, 45 or 60 minutes.
Confidentiality is fully guaranteed. Under no circumstances will any private information of the clients/students be shared with any third party.
The sessions can take place at the company location in Old Hersonissos or online via Zoom.
For (tuition) rates, contact info@wellbeing-coaching.com. Sessions are pre-paid immediately after booking a session. If a cancellation is made a minimum of 24 hours in advance, there will be a rescheduled session. Please note, refunds are not offered under any circumstances.